About this boat
Translate into English
Se alquila con patrón barco muy cómodo para disfrutar del mar y sus actividades.
Excursiones, relax, pesca, deportes náuticos…
(Ski acuático y/o Wakeboard 50 extra por persona). Si desean hacer Wakeboard avisen por escrito con antelación.

Precio: 250, 4 horas. máximo 7 pasajeros. Salida 10:00h, y llegado 14:00h. Puerto de Cabo Roig nº162.
Precio:450, 8 horas. máximo 7...
Boat Specification
Boat Type: Power
Capacity: 7 people
Make: faeton / 730 sport
Cabins: 1
Beds: 1
Toilets: 1
Showers: 0
Engine Type: Single Inboard
Length: 25 ft
Build Year: 2002
Top Speed: 25 kts
Check-In Time (HH:MM): 10:00
Check-Out Time (HH:MM): 14:00
Amenities
Stereo AUX input (mp3 hookup)
Radio FM/AM with CD interior/exterior
About the owner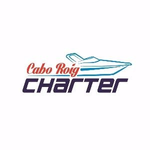 Oriol Carpe
Orihuela costa. Costa blanca
Member since March 2017
2 reviews about this boat
What a fabulous time we had on Aries! It was a brilliant trip on a beautiful boat with a fantastic Captain - a perfect way to celebrate our friend's hen week in Spain. Thank you!
We were a crew of four golfers who wanted som fresh air on the sea. Boatflex quickly found this boat for us and set everything up. Oriol was ready to greet us when we arrived and took us for a tour down the coast, where we had a swim and a beer...! Everything was perfect and the owner very helpful and sweet! Can only recommend Boatflex and Oriol Carpe in Cabo Roig!